Beer Marque is run by beer quality company Cask Marque.
With 20 years of successfully running a cask ale accreditation scheme, we are now launching a scheme covering all draught products.
Assessments and training will be carried out by the same team of brewers and trade quality experts who visit 20,000 pubs each year as part of the Cask Marque audits.
Beer Marque are always recruiting and we welcome people from all backgrounds – all we ask is that you have some serious credentials for tasting beer and know your way around a cellar. Email ali@cask-marque.co.uk 
Beer Marque is an accreditation scheme for outlets serving great quality draught products.
Anyone can apply to join as long as they have a range of draught drinks containing 5 of the following 6 styles. Premium Lager, Standard Lager, Keg, Stout, Cask, cider. If you don't sell these but think you have a decent range give us a call.
In the past there has been a clear divide between cask ale and keg products such as John Smith's Smooth, but in recent years drinkers have become less concerned with the method of dispense and more interested in new and interesting flavours and styles. Given the prices that we often pay for beer we rightly expect quality to be a top priority, but drinkers are often left disappointed.
We have introduced the Beer Marque accreditation to recognise those outlets which are serving great quality draught products, be it lager, stout, craft keg, cider or cask ale.
A thorough audit will include:
– Beer & Cellar Audit – previously known as Scores on the Cellar doors  (11 key items in the cellar which are proven to lead to better beer)
– Checks on up to 5 different styles of draught beer, covering beer in the glass, as well as glass cleanliness, head size, head retention, perfect pour and perfect presentation.
Outlets will receive a star rating which will either allow them to show off about how good their standards or provide a plan on what they need to do to make sure their customers are receiving the perfect pint of draught beer, every time.
Download the Scores on the Doors Form here and the Beer Marque Audit Form 2019 v11.
Beer Marque is open to any outlet the whole UK regardless of whether you are in rural Wales, the North of Scotland or Central London. It may take a little longer to get to you if you are in the Scilly Isles but we treat everyone just the same and will get there as quickly as possible.

TASTE
There are many different tasting beers and cider out there. We check there are no 'off' flavours present in whatever style of beer it is.

APPEARANCE
If a beer is meant to be crystal clear that is what a good pub will deliver through quality cellar skills. If it is meant to be cloudy does the customer know that before they buy it?

TEMPERATURE
Beers and Ciders are best enjoyed at specific temperatures. Brewers set the spec, we check it.

PRESENTATION
There is more to a great pint than just beer. Think cool, clean branded glass beautifully poured with a head that stays as long as it takes you to drink your beer...

AROMA
It's all about ensuring there are no aromas present which should shouldn't be there that indicate a problem with the product.

CELLAR QUALITY
Pubs which serve great beer have great standards in the cellar. Would you buy food from a restaurant if you knew the kitchen wasn't clean?
Meet the Beer Marque Team.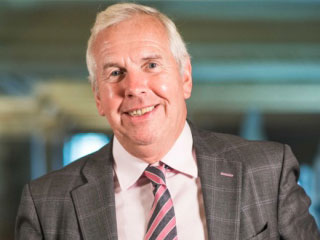 Paul Nunny
Executive Director
Paul is the founder and only Executive Director at Cask Marque, and is in charge of strategy and bringing in new business and corporate members.

 paul@nunny.fsbusiness.co.uk
 07768 614065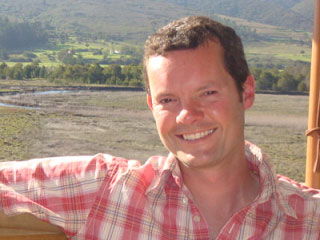 Alastair MAcnaught
Operations Manager
Alastair joined shortly after Cask Marque was launched in 1998 and makes sure everything runs smoothly behind the scenes.

 ali@cask-marque.co.uk
 01206 752212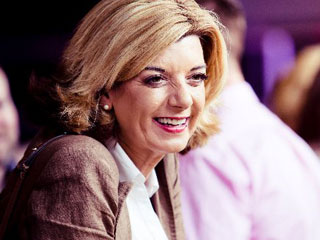 ANNABEL SMITH
Training Manager
Annabel was our first National Account Manager, and was recently voted Imbibe Educator of the Year. She manages our training team.

 annabel@cask-marque.co.uk
 07920 058500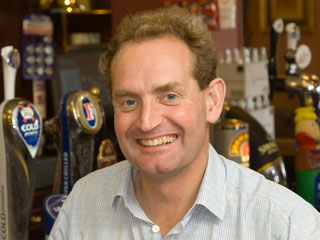 EDWARD THEAKSTON
Account Manager
Edward hails from the famous Theakston brewing dynasty, spent many years at Scottish & Newcastle and is our National Account Manager for the North East.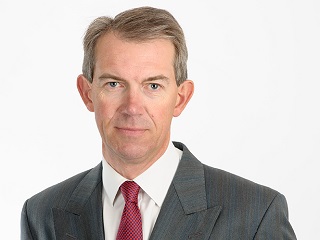 PAUL CHAMBERS
Account Manager
Paul until recently was Grocery Sales Director of Carlsberg UK.  He is passionate about our trade as much as he is about country sports, and golf.

 paul.chambers@cask-marque.co.uk
 07768 718609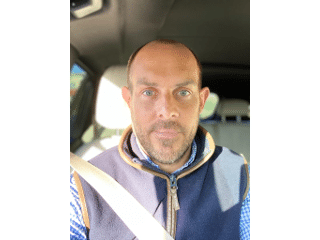 Jonathan Olds
Account Manager
Jonathan heads up our sales division in the South and is well known in the industry having previously worked at Greene King & Fullers amongst others.

jonathan.olds@cask-marque.co.uk
07500 208256